Hire and onboard faster with instant employment verifications
Instantly verify employment and gaps in employment for any UK based worker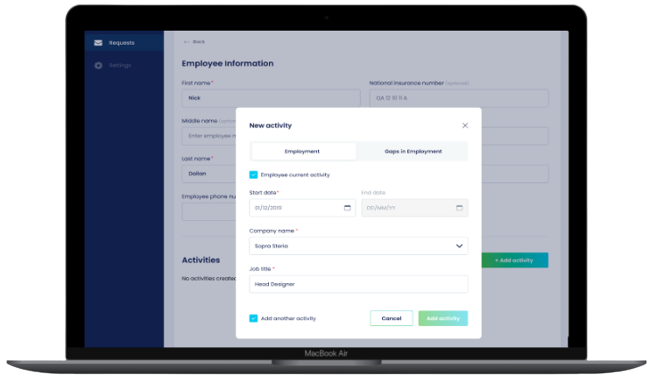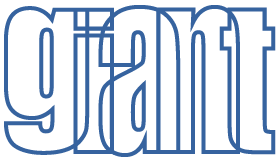 The only all-in-one employment verification platform in the UK
Incorporating instant employment verification into background checks mitigates candidate risk, saves time, and reduces cost.

Konfir leverages Open Banking, Payroll, and HR integrations to maximise employee coverage and minimise turnaround time for every request.
Our instant verification services

Current Employment
Instantly verify current employment without the need to notify the candidate's employer

Gap in Employment
Instantly validate extended employment gaps to support BS7858 & BPSS checks
Historical Employment
Instantly verify historical employment without relying on manual responses
HARNESS THE POWER OF INSTANT DATA
Benefits for employers
Onboard faster
Over 25% of verifications are completed in less than 5 minutes, and 50% in less than 2 hours
Lower costs
New verifications can be requested in less than 1 minute so your team can focus on more valuable work
Secure by design
100% GDPR compliant. Konfir achieves and maintains the highest levels of security standards
Reduce error and fraud
By going straight to the source, your team and candidates deal with less manual documents
"This is a valuable addition to supporting our clients with compliant and fast onboarding. Never is this more important than in the current and challenging recruitment landscape
"60% of employers believe that referencing is the slowest part of the hiring process. Since starting with Konfir - we've seen a reduction in the time taken to complete a verification, allowing us to deploy assets elsewhere in our business."
PLANS
Flexible pricing options
Most popular
Pay as you go
£5.50 per verification
Flat fee for every successful connection
---
Employment Verification

Gap in Employment Verification

Backend Konsole

UK Based support team
Enterprise
Custom
Get in touch for a custom quote
---
Everything in Pay as you go, plus...

Custom integration

API Access

Dedicated account team
FAQ
Do you have any questions?
How does Konfir work?
Employers can use Konfir to verify the employment details of candidates. Once a verification is submitted, candidates are notfied via SMS to consent and sync their data sources. The data is then pulled, verified, and surfaced to employers in their account.
How long does the process take?
Setting up an account takes 5 minutes, while sending a verification takes 1 minute, and verifications are processed instantly upon candidate approval.
Is Konfir safe to use?
Konfir is fully hosted on AWS, which benefits from world-class network and infrastructure security. Unlike the traditional approach to verifying through email, Konfir users have complete control over who has access to their information. Konfir is GDPR compliant, ICO registered, and on track to being ISO 27001 certified in Q2 of this year.
How does Konfir charge?
We charge when an activity is 'connected'. This means that Konfir has successfully accessed a data source from Payroll or Open Banking for the period in question.
More info here: www.konfir.com/what-is-an-activity/